Canoe the Coorong
Join Canoe The Coorong for the ultimate in environmentally aware
kayaking experiences.
Canoe the Coorong offers tours for people of all ages and skill levels from a short two hour kayak with the New Zealand Fur Seals, three hour Family Fun Days, Overnight Camps and a Four Day Expedition covering almost 100km.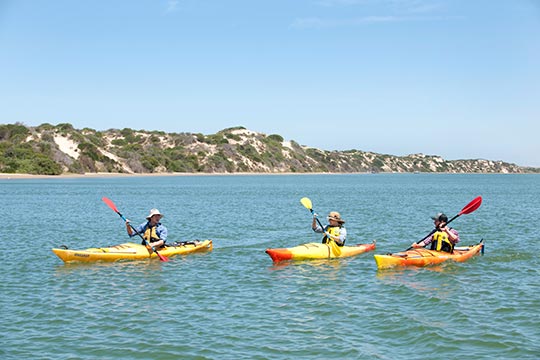 The Coorong Tour is our most regular experience, offering participants an all inclusive relaxing day on the water exploring the Coorong and Murray Mouth region. The tour cruises along and a pace that allows guests to take in the natural wonders and wildlife that the Coorong has to offer. Located just 85km from Adelaide, in South Australia, it's a perfect day trip to escape the suburbs.
If you have a few people that are like minded, then you can book out Canoe The Coorong for the day and a whole range of exclusive tailor made tours can be arranged. From Bird Watching tours (including the Pelican breeding islands), Corporate Team Building activities, as well as catering to School Groups.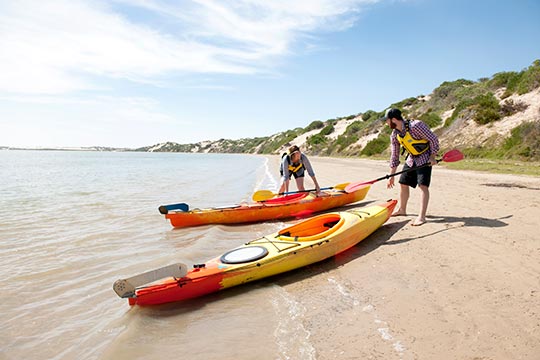 Canoe the Coorong is a true Eco tourism operation with the guide Brenton Carle, a Flinders University Eco Tourism Graduate, with years of experience in the Coorong. We also pride our selves on our conservation efforts to keep the Coorong pristine for future generations to be able to enjoy this unique and precious resource.
For more information contact Canoe the Coorong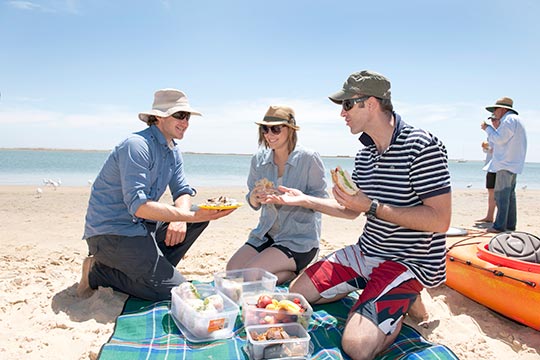 Local Coorong Experiences