Raukkan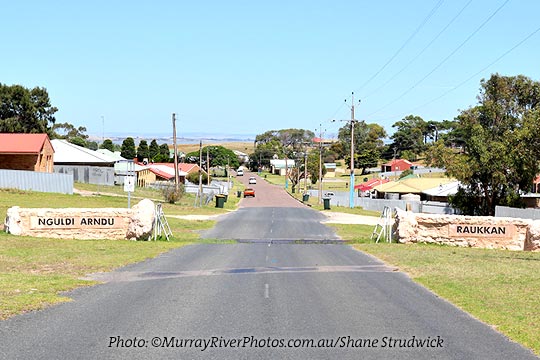 Raukkan is a small Aboriginal community just west of Narrung on the Lake Alexandrina.
Raukkan is a welcoming community where you can take in 360° views of the Narrung Peninsula. Learn more about David Unaipon's story the inventor and author born at Raukkan and the church built in 1869, both appearing on the $50 note.
Visit the local gallery and nursery showcasing the communities history, present and future.
Contact Clyde on (08) 8574 0064 for more information or guided tours.