Narrung Ferry (Gull)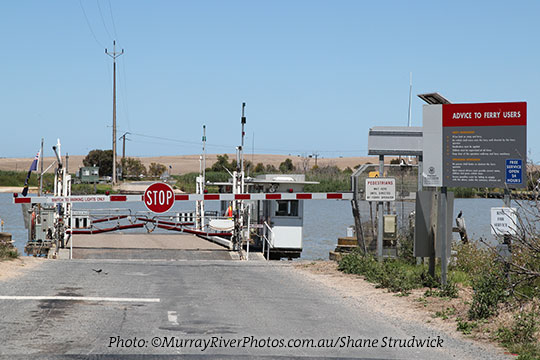 Locks and weirs make the Murray River easy to navigate for boat craft and vehicles wishing to cross.
Ferries are a free 24 hour service that can take up to 8 or 12 vehicles (depending on the ferry) and no need for bookings.
The Narrung Ferry takes a couple of minutes to cross between Point Malcolm Lighthouse and the Narrung Lakeside Reserve at Narrung.
In South Australia ferry crossings operate at:
Riverland
Murraylands, Lakes and Coorong