Murray River, Lakes and Coorong
Discover the Murray River, Lakes and Coorong on a self-drive holiday. Travelling by car is the most convenient way to explore the region. The Coorong, like many parts of the region is RV Friendly.
Discover Murray River Trail follows the entire length of the Murray River and Mallee from the mountains and the Man from Snowy River country at Corryong and Khancoban in NSW/ Victoria to the Murray Mouth at Goolwa and the Coorong at Salt Creek.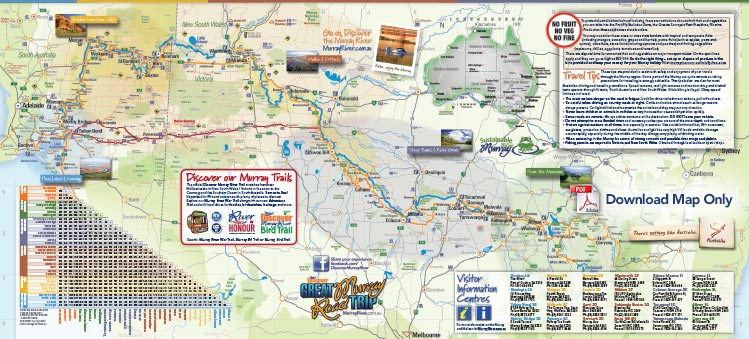 Melbourne to Adelaide Touring Route takes in along the Coorong region as you explore and get off the beaten track.
Tolmer Escort Gold Route follows the footsteps of Alexander Tolmer, who worked with SA Police to boost the state's future through gold routes in the 1850s.
Mallee Highway Touring Route incorporates things to do and see in Pinnaroo, Lameroo and other Mallee towns across into Victoria to Tooleybuc on the Murray River.